Get a holistic approach to healthcare with our wide range of allied health services offered at Poet's Corner Medical Centre. From physiotherapy to chiropractic to massage therapy, we have trained and certified specialists to care for your overall well-being. 
If you are suffering from chronic or acute pains in your body and have not found relief with traditional forms of medicine, we provide a full bunch of complete allied healthcare services at our clinic. We have licensed and certified practitioners offering assistance with Physiotherapy, Exercise Physiology, Massage Therapy and Chiropractic Treatment. Our experienced specialists will minimise pain and discomfort and enhance bodily movement. 
If you are looking for a reputed and trusted clinic for allied health in Sydney, then Poet's Corner Medical Centre is the place you should visit. To book an appointment with one of our specialists, call us today.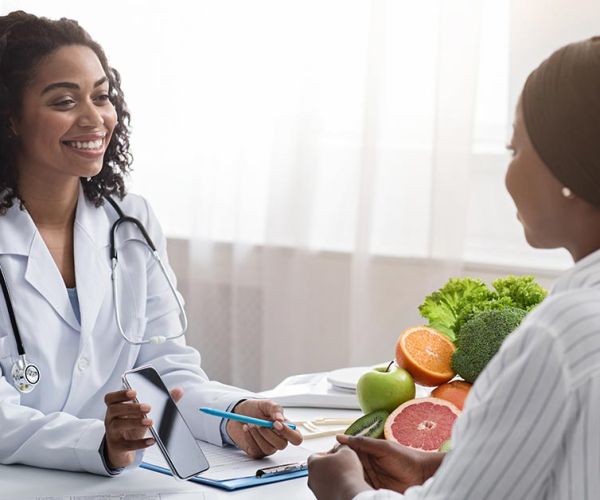 Allied Health Services in Sydney
Our clinic is committed to providing quality healthcare for our community. We have vaccination centres and leading doctors from respective medical fields who offer their services to our clients and help them diagnose and treat various medical problems. Additionally, we also offer allied health services for those who need them. 
Our staff consists of qualified, certified, and experienced practitioners. Each comes with significant experience and can be trusted to provide quality healthcare services. Our range of complete allied healthcare services includes the following:
Chronic pain, strained muscles, or weakened bones could lead to impaired movement. Our physiotherapy practitioners aim to improve the functional mobility of patients. We consider a person's physical health, lifestyle, and health goals before coming up with a customised treatment plan to help your recovery process. The physiotherapy exercises help manage symptoms of inflammation, acute pain, and tissue regeneration.
The goal is to manage and prevent chronic conditions or disabilities through safe and effectively designed exercise routines. We focus on your current health and suggest functional exercises to prevent chronic diseases and musculoskeletal injuries, manage weight, and promote healthy aging. It takes a holistic approach to improving your quality of life.
Our trained practitioners relieve people from chronic pains and muscle aches with remedial massage therapy. It improves the blood circulation in your body, especially around the damaged or injured area and enables faster healing.
We have experienced and certified chiropractic practitioners to help you with spinal adjustments and other treatments for weakened bones and muscles. We do a thorough physical examination to diagnose your problem and then devise an individualised care plan to treat the condition over a long time. The focus is on pain relief and improved mobility. 
At Poet's Corner Medical Centre, we provide reliable and quality services for allied health in Sydney. Get in touch with our practitioners if you need help with body aches or chronic pains.
Full Range of Allied Health Services
Allied health is a broad term used to describe different kinds of health professionals who are not doctors or nurses. They usually work as part of a multi-disciplinary team to help with pain relief and pain management. However, complete allied healthcare professionals are not limited to only those who diagnose and manage chronic pain. 
Some of the most important allied health professionals include, but are not limited to:
They diagnose and treat hearing and auditory problems. They also help people who have balance problems.
They advise patients on healthy nutrition to treat them for weight management or to manage specific medical conditions such as diabetes. 
Medical Imaging Professionals
This includes radiographers, sonographers and radiologists.
They manufacture medicines and advise on their appropriate usage. They may also work in a research capacity.
They treat conditions related to the feet and lower limbs.
They treat and evaluate a person's mental health and try to help them with counselling and other behavioural techniques.
They help people facing speech problems and work with patients to help them overcome their communication disability.
At Poet's Corner Medical Centre, we provide all these allied health services. If you are facing any of the problems mentioned above, then contact us today for a quick consultation. 
We are your one-stop solution for any kind of medical problem. Our clinic has the best bulk billing doctors from multiple disciplines and also offers one of the most exceptional allied health services in Sydney.
Our Allied Health Services Are :