Poet's Corner Medical Centre is a mixed billing practice starting 3 September 2022
and a fully accredited practice with GPA plus. We met the standards and are
accredited for the high standard of service and quality care that our doctors, allied
health professionals and staff provide.
Poet's Corner Medical Centre is a group of GPs (female doctors and male doctor)
and allied health professionals dedicated to providing primary health care services
of excellence. Our doctors, allied Health, our medical and administration staffs can
speak Russian, Chinese, Malay, Indonesian, and Filipino.
We believe this is best achieved by adopting a multi-disciplinary approach, utilizing
the skills and expertise of a diverse range of practitioners (including doctors,
nurses, dietitian, diabetes educator, exercise physiologist, psychologist, podiatrist,
accredited pharmacist, and others). Working together as a team ensures an
effective sharing of knowledge, optimizing patient care.
The doctors at Poet's Corner Medical Centre share the common goal of providing
the highest quality medical care to all our patients. Each doctor is committed to
continuing professional development through ongoing medical education and is
vocationally registered with the Royal Australian College of General Practice.
We also acknowledge the traditional custodians of this land, the Bediagal, Gadigal
and Wangal people of the Eora Nation and welcome all Aboriginal and Torres
Islander people to this clinic.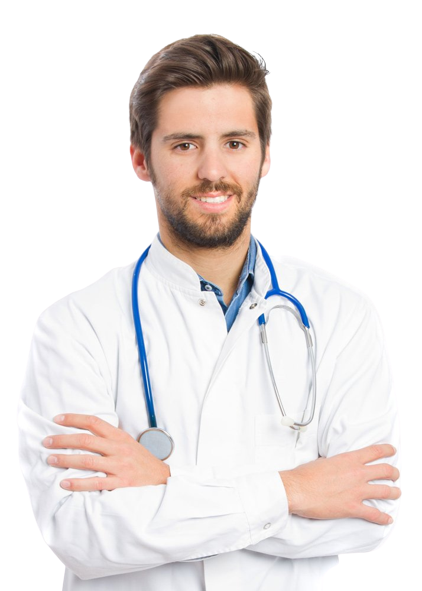 Our General Practitioners
Qualifications: MBBS, FRACGP
Dr Tjandra is a Fellow of the Royal Australian College of General Practitioners (RACGP). She has been working in diverse area within Australia. She has worked in hospitals and several general practices in the past before working in Poet's Corner Medical Centre. She is currently also working as a general practitioner for several aged care facilities. . She has been supervising General practitioner. She was also approved to supervise Medical Registrar. She enjoys general practice as it gives her the opportunity to interact with patients of all ages and cultural backgrounds.
Interests: General Practice, Women's Health, Older People's Health Issues, Chronic Disease Management. She has completed additional training and offers insertion/removal Implanon and pap smear.
Languages: English, Indonesian
Qualifications: MBBS DAc ND FACNEM Naturopath
An open minded GP & Naturopath with a strong interest in natural therapies
Dr Paul AmeIsen has been a medical practitioner for more than thirty five years. His first appointment was as resident at St Vincent Hospital Sydney. He was also practising at Liverpool hospital, Framingham hospital in Boston, America, Baragwanath hospital in South Africa, Mudgee District hospital in New South Wales, Australia.
He is a Fellow of Australian College of Nutritional and Environmental Medicine.
He is a writer of a published book called "The Revolutionary Asthma Treatment – Every Breath You Take" publication: Enhancement books, Ridgefield CT.
Specialities: Allergies, Asthma & Eczema, Acupuncture, Chronic Fatigue, Poor Immune System, Chronic Diseases, Circulatory Problems, Men's Health, Babies & Kids, IBS & Digestion, Stress, Anxiety & Depression, Mental Health.
Languages: English, Polish, and some Russian
Qualifications: (MBBS(hons), FRACGP, DRANZCOG, DCH)
Qualifications: MBBS DAc ND FACNEM Naturopath
Dr Anthony is a Fellow of the Royal Australian College of General Practitioners (RACGP).
He worked in several general practices since 1974 in the past before working in Poet's Corner Medical Centre. Previously, he acted as a mentor to a Medical Registrar and also mentored quite a few medical students.
Interests: Pain Management, Mental Health, Chronic Disease Management, He has completed course in psychiatry and in manipulative medicine where mobilization of the spine was the mainstay of practice. Also very interested to tackle the pandemic of obesity by metabolic syndrome, Diabetes Mellitus, Cardiac disease etc.
Languages: English, Greek, Turkish
Qualifications: MBBS, FRACGP, DCH Diploma in Dermatology
Dr Thiraviarajah is is a Fellow of the Royal Australian College of General Practitioners (RACGP), a highly experienced GP and has worked in general practice for over 25 years in Sydney.
Interest: family health, Internal medicine and Skin Health.
Languages: English and Tamil
If you want to book appointment with Dr George, Please call clinic on 02-96983060
Our Allied Health Professionals
Our allied health professionals are independent practitioners who bring multi-disciplinary skills to complement and enhance our medical services. Each practitioner is a highly qualified, experienced professional with expertise in their chosen field.
Qualifications: APD, CDE
Angela has a master degree of nutrition and dietetics from the University of Sydney. She has practiced as an accredited dietitian (APD) from 1999. With more than 15 years working as a clinical dietitian, she is specialised in many aspects of nutrition care for patients with diabetes, heart diseases, food allergy and intolerance, kidney and liver diseases, etc. She also is very experienced in giving diet care for people during pregnancy, and need to manage weight.
She has her second postgraduate certificate from UTS on diabetes education and management. This makes Angela is more specialised in diabetes care. Angela has been qualified by ADEA (Australian Diabetes Educator's Association), and is a credentialed diabetes educator. She is specialised in all the aspects in diabetes care, especially for people with type 2 diabetes and gestational diabetes.
Angela has spent last 10 years working in her private practice. She also had a conjoint appointment with university of western Sydney, and helped the clinical service with SWS Medicare local. She is very experienced, very kind and patient to all her patients.
Qualifications: BA PhD MAPS
Dr Newton is a qualified Clinical Psychologist and Hypnotherapist.
Since 1991 Dr Newton has been in private practice as a psychologist. She has worked with many clients to help them overcome areas of concern and improve their lives. Her background includes research, teaching and clinical experience in universities, schools, and hospitals.
She has presented papers on her work both nationally and internationally. She has appeared on Catalyst ABC TV as a guest therapist and has been interviewed by Richard Glover on ABC Radio.
Currently she is Vice President of the NSW branch of the Australian Society of Hypnosis.
Qualifications: B Hlth Sc/ Mpod Med
Meet our Podiatrist Hasan! He has completed a degree in both a Bachelor of Health Science and Masters in Podiatric Medicine from Western Sydney University. He has strong interests in chronic disease management, general foot care, surgical intervention for ingrown nails, and the management of overall foot and ankle conditions through orthotic and exercise therapy.
Hasan decided to be a podiatrist because of his passion in helping people and most of all getting them back on their feet!
When he's not looking after your feet, Hasan enjoys spending time with his loved ones especially his kids.
Qualifications: BAppSc, BA(Hons) Psych
Fulvio Di Prinzio is a Registered Consultant Psychologist with almost 30 years' experience delivering psychological services across a broad range of areas including private, hospital, corporate, military, and governmental settings.
He is devoted to delivering quality care and services to people experiencing psychological and mental health issues. Fulvio's focus is highly client-centred, incorporating best-practice evidence-based interventions, working closely with clients in developing a supportive therapeutic alliance, and establishing suitably attainable goals for treatment.
Fulvio was the Principal Therapist and co-ordinator of the PTSD program at St John of God Hospital, conducting both individual and group therapy, and has also been a Senior Psychologist with both the Department of Defence and Principal Psychologist in a national practice.
Fulvio works with Anxiety Disorders, Obsessive-Compulsive Disorders, Mood Disorders, Men's Issues, PTSD and Traumatic Stress, Grief and Loss, Workplace Issues and Workers' Compensation, Substance Abuse and Gambling Addiction, Adjustment to Injury, Pain Management, and Sports and Performance Psychology.
Dr Susana is very helpful.
Very Good service, ladies at the front desk are very nice. Doctors are all very good and helpful.
Excellent Family Doctors . Doctor Paul helped us with complicated medical forms on his 1st day . Very approachable Staff and Doctors. Good luck Dr Paul 10 Stars and Thank You
I've been coming to Poet's Cnr Medical Centre over 10 years. I won't go anywhere else. Dr Susana Tjandra is excellent and very thorough. Ruby the Podiatrist is fantastic too !! Also the Reception staff are very friendly, efficient, attentive and helpful in everyway. If you want quality care, come here, you won't be disappointed. . Hey they bulk bill too. Thank you Poet's Cnr Medical Centre !!!