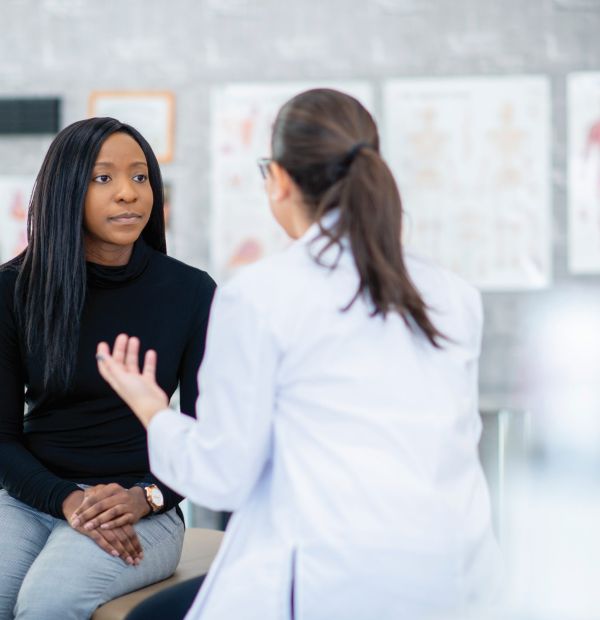 Searching for "women's health care near me"?
Given their age and condition, women go through a lot of changes. This is why Poet's Corner's health clinic in Sydney offer comprehensive medical treatments for women's sexual health and general health well-being.
Our doctors are experienced in handling different medical situations and can offer the best treatments after consulting and understanding your problem. We put our patient's needs first and make sure they get the best medical care.
Our women's health services in Sydney include pap tests, Implanon insertion and removal, pregnancy tests, and more. We treat and care for you with respect and empathy so that you can feel at ease while discussing your issues with our medical professionals and receiving the appropriate treatment.
If you're constantly searching "reputable women's health centre in Sydney near me" or "women's clinic for pap test near me" on search history, get in touch with Poet's Corner. Our experienced health professionals can help you with all your medical needs.
Medical Services for women's health in Sydney
A pap test, also known as a pap smear, is a cervical screening for women commonly used to detect precancers, cell changes on the cervix that may later turn to cervical cancer if not treated on time. Our doctors can help you understand if there are any changes in your cervical cells and whether it needs to be treated right away to avoid chances of cervical cancer. They can also help in determining if you have cervical cancer and which steps should be taken for your treatment. 
Implanon: Insertion & Removal
Our doctors can help you with Implanon insertion and removal with appropriate procedure. For insertion, they first use a local anesthesia and then insert the Implanon on your arm. The process done by our medical professionals for insertion & removal is smooth so that you don't feel any discomfort or pain. 
At Poet's Corner, we conduct pregnancy tests and provide accurate results so you may be certain of your pregnancy. We can offer medical assistance with family planning or in accordance with your health.
Poet's Corner Medical Centre is here for you if you're searching for a health professional and trustworthy "women's sexual health clinic near me in Sydney." We offer the best medical attention and a thorough women's health check. Call us right away at (02) 9698 3060 to know more about our women's health medical services or schedule an appointment directly here.
Doctors can do tests, assess your general and sexual health, and provide you with the best treatment plan for various issues, including pregnancy, menstruation, and other difficulties. Visiting Sydney city's women's health clinic will also help you understand if there is any problem with your overall health. 
You may have a little bruising and pain on your arm when the implant is first placed and removed. This pain could last for a week. However, placing a bandage across your arm for 24 hours can lessen discomfort and bruise.